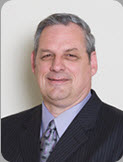 Philip Hiegel has been with Nabholz Properties Inc. since 1998 and through Nabholz Properties partnership with Newmark Grubb Arkansas, Philip is an associate broker with that firm and currently works with Greg Nabholz and Newmark Grubb Arkansas Sales Associate Clint Bailey in the marketing of  NPI owned property.
He is a Conway native, and earned his bachelor's degree in marketing from Christian Brothers University in Memphis, Tn.
Philip is an active member of the Kiwanis Club and the Conway Chamber of Commerce, and activities working with St. Joseph Church.
Direct phone is 501-505-5717
Cell phone 501-472-2885